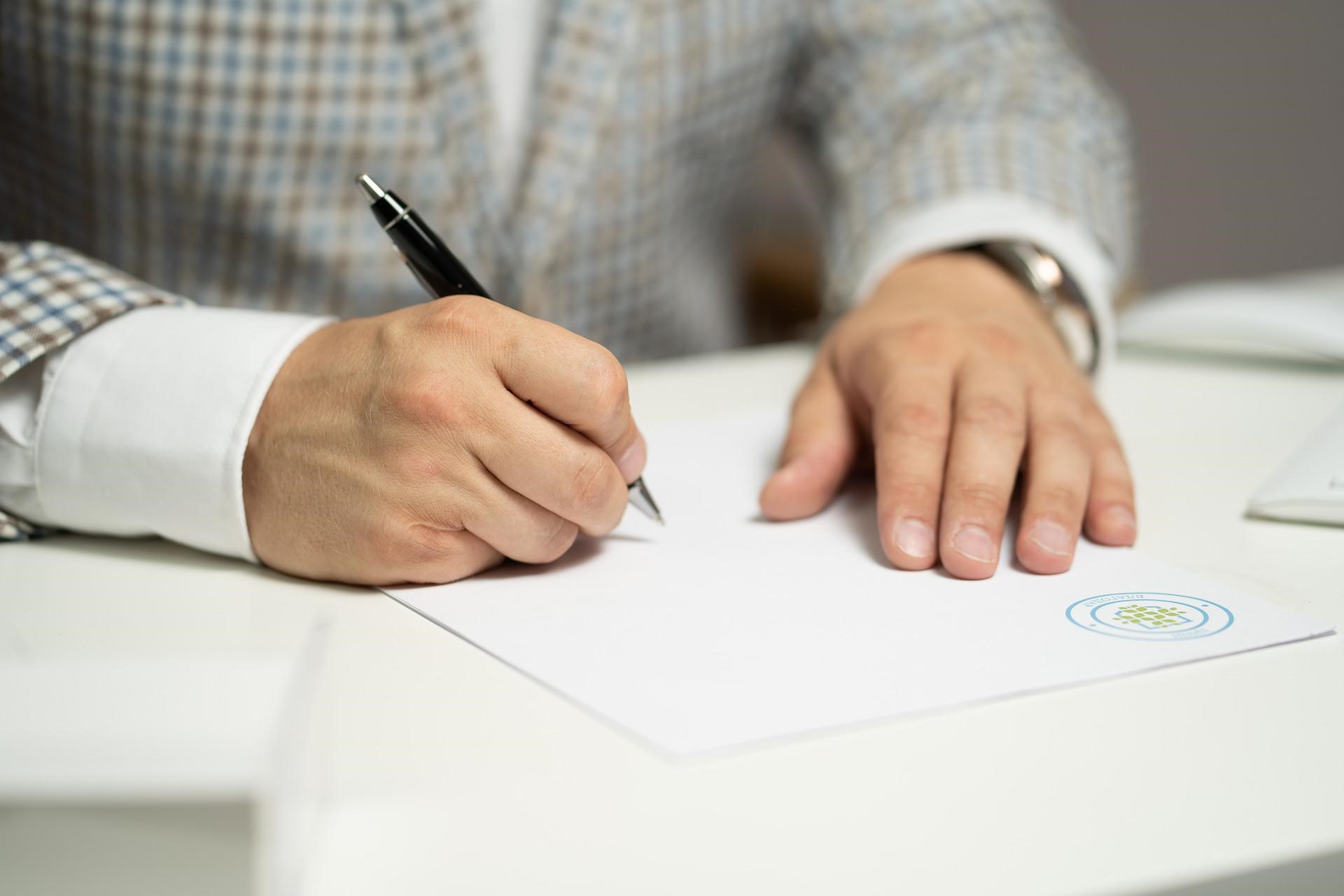 It's reported that around 2 million people are suffering from long Covid in the UK. When you combine that with the number of people that are suffering from terminal or chronic illnesses, there's a very strong case for making sure you have a living will.
Living wills are slightly different to other wills in that they detail your wishes should you become terminally ill or you are in a position where you are not able to make decisions about proposed treatment for you.
But what are they, do you need one, and what are the benefits of the living will?
What is a living will?
Also known as an Advance Decision to Refuse Treatment (ADRT) in England and Wales – it is called an Advanced Directive in Scotland and Northern Ireland – it is a legally binding document. It sets out any medical treatment you want to have in the future, such as chemotherapy, being on a ventilator or other life-sustaining treatment, like CPR. You may decide that your wishes are to refuse all treatment if your illness is terminal or life-threatening.
In England, Wales and Northern Ireland, doctors and nurses are bound by living wills. So, they must abide by the wishes you've set out, no matter what they think. If they go against your wishes, they run the risk of being prosecuted. In Scotland, however, it is different in that although healthcare professionals must consider your wishes set out in an Advance Directive, they are not bound by law to abide by them and can go ahead with the treatment if they think it is the right thing to do, such as administering CPR.
One point to note is that for it to be legally binding, your living will must meet a set of criteria, although this does vary depending on where you live in the UK.
Living will benefits – the pros
There are several benefits to having a living will:
Reduce the burden on your family – with a living will in place, you take the pressure off your family when having to decide what care and treatment you wish to receive. It can create a lot of stress for families if they have to make difficult decisions on your behalf, particularly if they are not sure of your wishes. Your living will that details what you want significantly reduces this burden on your family members.
Avoids you receiving unwanted/unnecessary treatment – one of the main reasons for drawing up a living will is that your wishes are respected and followed in terms of treatments that doctors may propose. This is particularly relevant if you don't want to receive artificial life support if you are suffering from a terminal illness. You can also decide at what point you wish treatment to cease or how your pain is managed.
Provide flexibility – a great benefit of living wills is that they can be changed at any time. So, should you change your mind about treatment, i.e. a new form of treatment has been developed, or you wish to add a cut-off point for treatment, you can easily change your living will. A previous living will is revoked if you destroy the old one or by writing a new living will and notifying a minimum of two witnesses or your doctor. One point to note is that if you've named your spouse as your agent in your living will if you get divorced, your spouse's authority is automatically revoked, so you will need to update your living will accordingly.
Provides peace of mind – having a living will gives you peace of mind not only that your wishes will be followed when it comes to your care and treatment, but your family will not be put through the stress or worry of making decisions that may be against your wishes.
Provides guidance for doctors and nurses – by setting out your wishes in a living will, it provides guidance for your doctors and nurses in the treatment you wish for and your long-term
Living wills – the cons
As well as the advantages, there are also disadvantages to living wills:
Limited in their scope – it must be remembered that living wills only apply in situations regarding your medical treatments and procedures. In addition, you may find that new treatments are developed after you have made your living will. If you have specified to end treatment at a certain point or refused certain procedures, doctors may not be able to proceed although it could save your life.
Not all doctors can comply with your wishes – whilst a living will is applicable in England and Wales, in Scotland and Northern Ireland, they are just guidance for doctors. This means that if they believe that a certain treatment or procedure is a better option for you, they do not have to comply with your wishes in your living will. In addition, you may find that your doctor is either unwilling or unable to comply with what you want because of their moral or ethical beliefs. They may dispute your living will, which may ultimately prolong any treatment you are receiving and be against your wishes.
Can be abused – living wills can be abused by a proxy, particularly if that proxy is considering an inheritance.
Can be difficult to cover all eventualities – there is a multitude of eventualities that could happen in your lifetime. Therefore, when drawing up a living will it can be difficult to cover everything yet be specific about treatments and procedures that you would like acted upon.
Living wills definitely have their place, but with so many of us living far longer, and the continuous development of new treatments that are proving hugely successful, it's important to keep it up-to-date and rewrite it if your wishes change. In addition, it's also just as important to make sure that someone in your family, preferably more than one, knows about your living will and where to find it. It's of no use should a situation arise if nobody knows about it or where it is.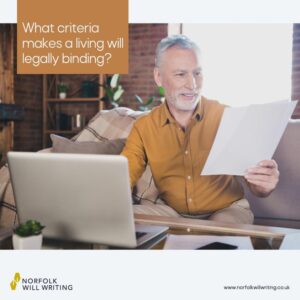 At Norfolk Will Writing, we have been helping our clients write their wills and assisting executors of estates and families manage the probate process for over 20 years. We offer a personalised service, keeping the process as simple and easy as possible. Our experienced consultants are on hand to guide you at every step. Contact us for your free consultation and to book an appointment with one of our consultants to discuss writing your will today or carrying out your executor duties.