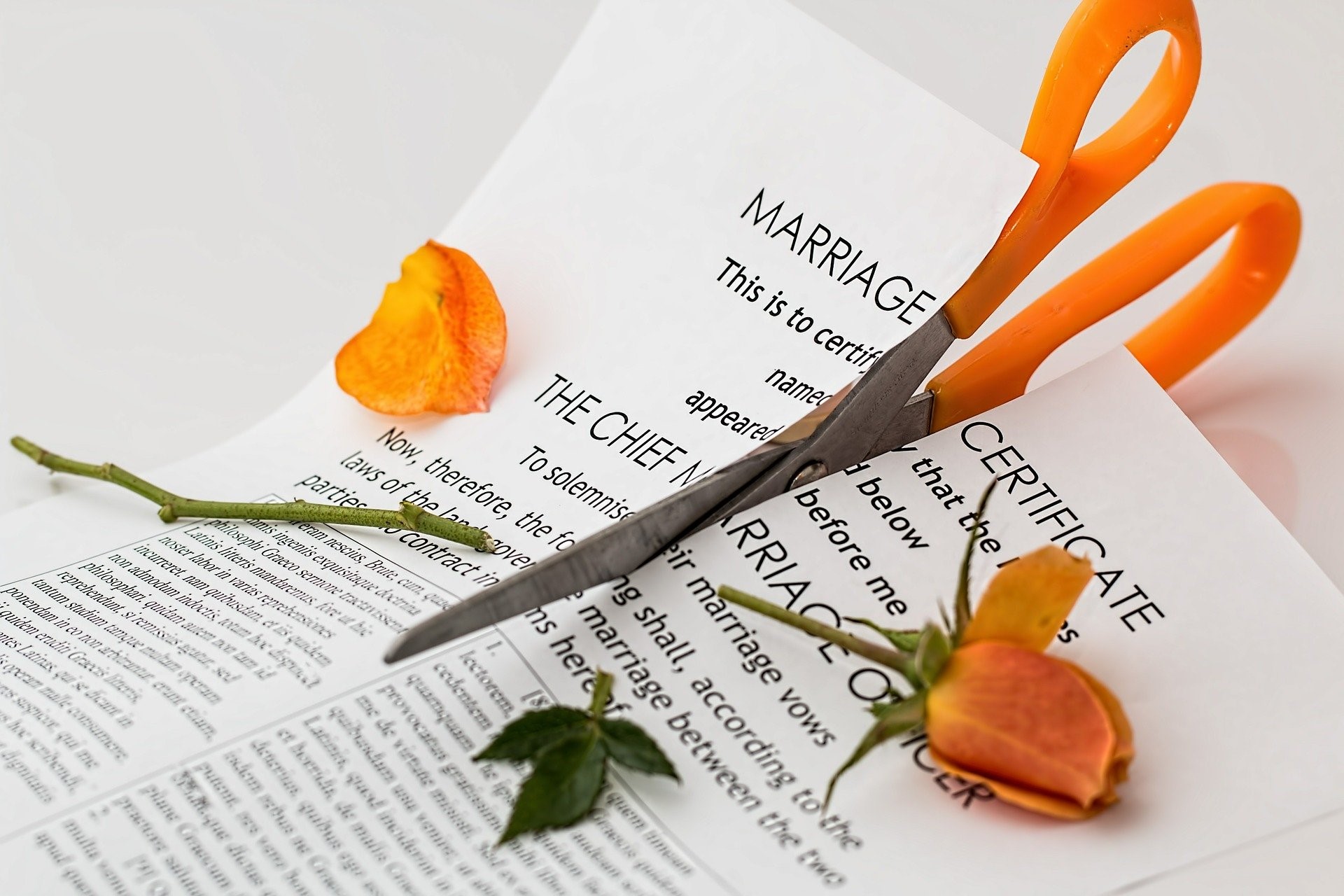 If you marry, divorce and remarry, having already written your will, an ongoing question that comes up is, "does my will remain valid?" In April 2022, the Divorce, Dissolution & Separation Act 2020 came into force which also introduced the new 'no fault' divorce, which allows couples to divorce without attributing blame to either party.
As well as now being able to apply for a divorce online, and being able to make a joint divorce application, there has also been a change to the legal terminology. But do these changes have an impact on will writing after marriage and divorce?
What is a will?
A will is a legally-binding document that details what you would like to happen to your assets and possessions upon your death. The information in your will includes who inherits which parts of your estate, as well as any other specific instructions.
Whilst you can write your own will using one of the many self-service will packs available, if it isn't correctly prepared, signed and witnessed, your will may be invalid. This means that your estate will then be distributed according to the UK's strict intestacy rules and not to your wishes. Therefore, it is always worth investing in a will writing service in Norwich to ensure the validity of your will.
A last will and testament is one of the most important documents in planning what happens to your assets and possessions. Make sure you decide who benefits from your estate and who manages the distribution of your estate when you die.
Types of will
There are several different types of will and each has a different purpose; as well as detailing how your assets are distributed upon your death, there are wills that can also include your funeral plans, the beneficiaries for any special items or sentimental or personal value, such as family heirlooms, and those that cater for your healthcare wishes if you become incapacitated or are unable to make your own decisions.
Single will – this is the most well-known and is used by anybody. If you are married and your wishes are different from your spouse's, you may want to use a single will, particularly if you don't have children.
Trust wills – there are different types of trust wills, and which you choose really depends on your circumstances and requirements. They do provide greater flexibility and are useful if you have a large or complex estate. They can be broken down into discretionary trust wills, property trust wills and flexible life trust wills.
Living wills – also known as Advance Decisions in England and Wales, this type of will sets out your wishes in terms of medical treatment and care should you be in a position of not being able to make the decision for yourself.
Joint or mirror wills – lastly, joint or mirror wills. Traditionally used by couples, including civil partners and long-term relationship couples, it should only be used if your joint wishes are the same. Although the solicitor will draw up two wills, one each, they are essentially identical. But it is this type of will that can create problems should your divorce, and particularly if you remarry.
Impact of will writing on marriage and divorce
Whichever type of will you have, when you get married, that will is automatically cancelled (revoked) and is no longer valid. If you do not draw up a new will and you die, the laws of intestacy will then be applied, and its rules will determine who benefits from your entire estate.
This is not necessarily a problem if you remain married and both of you have the same wishes, i.e. the surviving spouse inherits everything. However, if you did not wish your entire estate to go to your spouse or you were divorced but didn't remarry, the intestacy rules mean that you don't have a choice in the matter and, apart from exceptional circumstances, your entire estate will go to your spouse.
Wills and marriage
If you have a will and then get married, always draw up a new will. Alternatively, you can draw up a will 'in anticipation' of getting married. This means that your new will immediately comes into effect when you get married. However, this will only happen if the new will has the words 'in anticipation of marriage to [name of intended spouse]' (you can also use the words 'in contemplation of…').
Wills and divorce
There is a misconception that when you get divorced, any will you made while married is automatically cancelled out; it isn't. If you don't update your will, or draw up a new will, once divorced, it could have a serious impact on who benefits from your estate if you die.
Simply put, divorce does not revoke a will; it also doesn't mean that any will you made before you married comes back into effect – it doesn't. This means that should you or your ex-spouse die after divorce and you haven't updated your will, the rules of intestacy could be applied and decide who inherits your estate.
You may find that your new partner or spouse doesn't inherit, nor do any other family members and certainly not any children from a subsequent relationship. In some cases, people decide that because the divorce is amicable and you agree on how your children should be provided for or how the family home should be divided, if you don't put this down in a legally drawn up will, this may not happen.
One point to note is that just because your wishes in your original will are revoked, it doesn't mean that some of your estate passes to your beneficiaries. In these circumstances, your ex-spouse is treated like they have died; therefore, that part of your estate is subject to intestacy rules, i.e., you didn't make a will.
If you have been supporting your ex-spouse financially (and they can prove it) but you don't include them in your last will and testament, an ex-spouse can make a claim on your estate. There isn't any specific way of preventing this from happening other than to ensure your executors are aware of the situation and you have given them a certain amount of flexibility to deal with the matter in your will.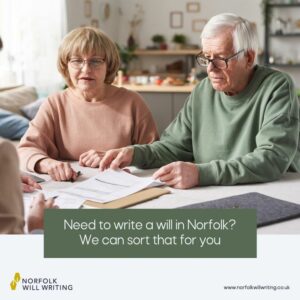 At Norfolk Will Writing, we have been helping our clients write their wills and assist executors of estates and families manage the probate process for over 20 years. We offer a personalised service, keeping the process as simple and easy as possible. Our experienced consultants are on hand to guide you at every step. Contact us for your free consultation and to book an appointment with one of our consultants to discuss writing your will today or carrying out your executor duties.